"Sangutitsinerit / Reroutings / Omdirigeringer"
Sirí Paulsen, Aqqalu Berthelsen / Uyarakq, Julie Edel Hardenberg, New Red Order / Adam Khalil & Katrine Dirckinck-Holmfeld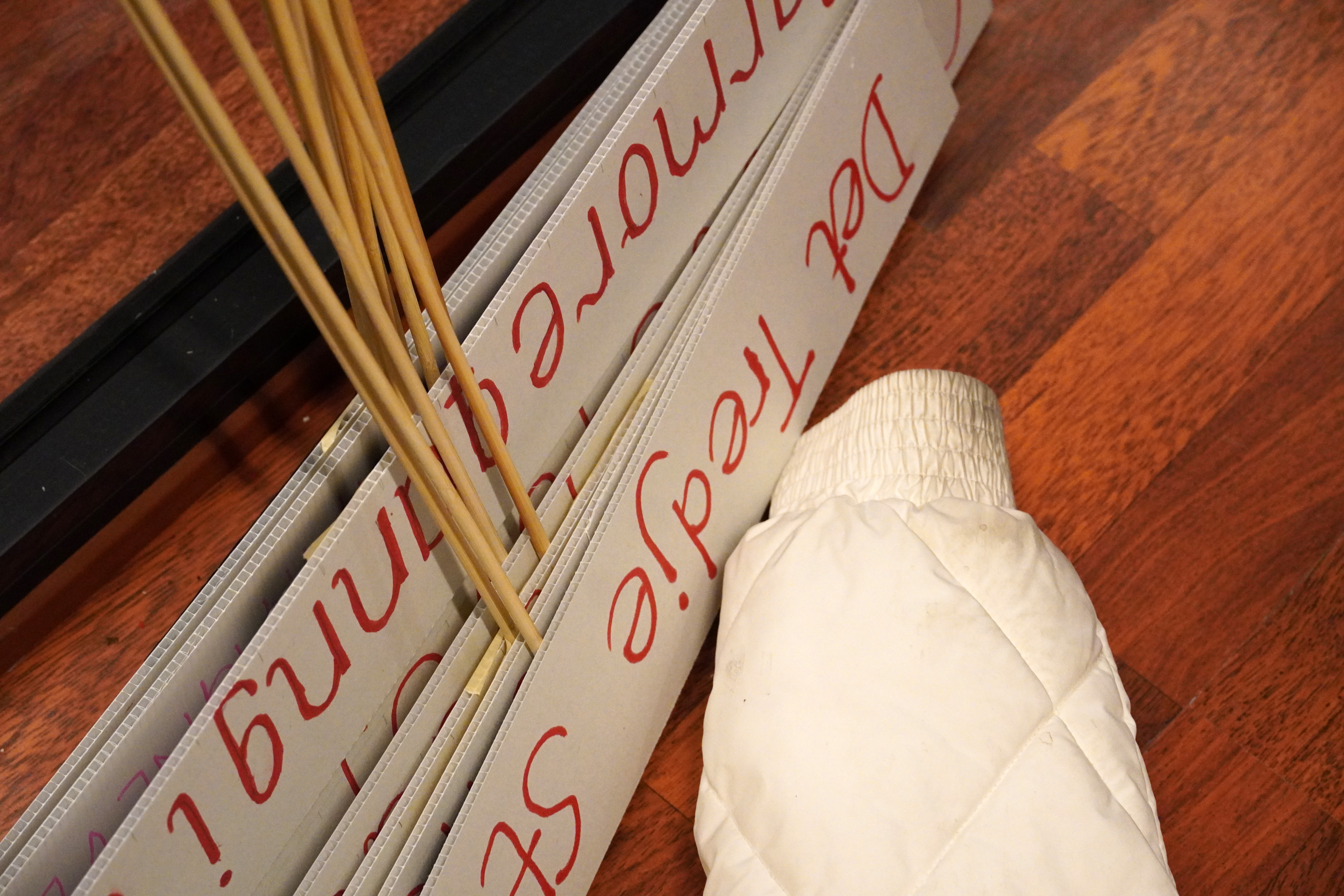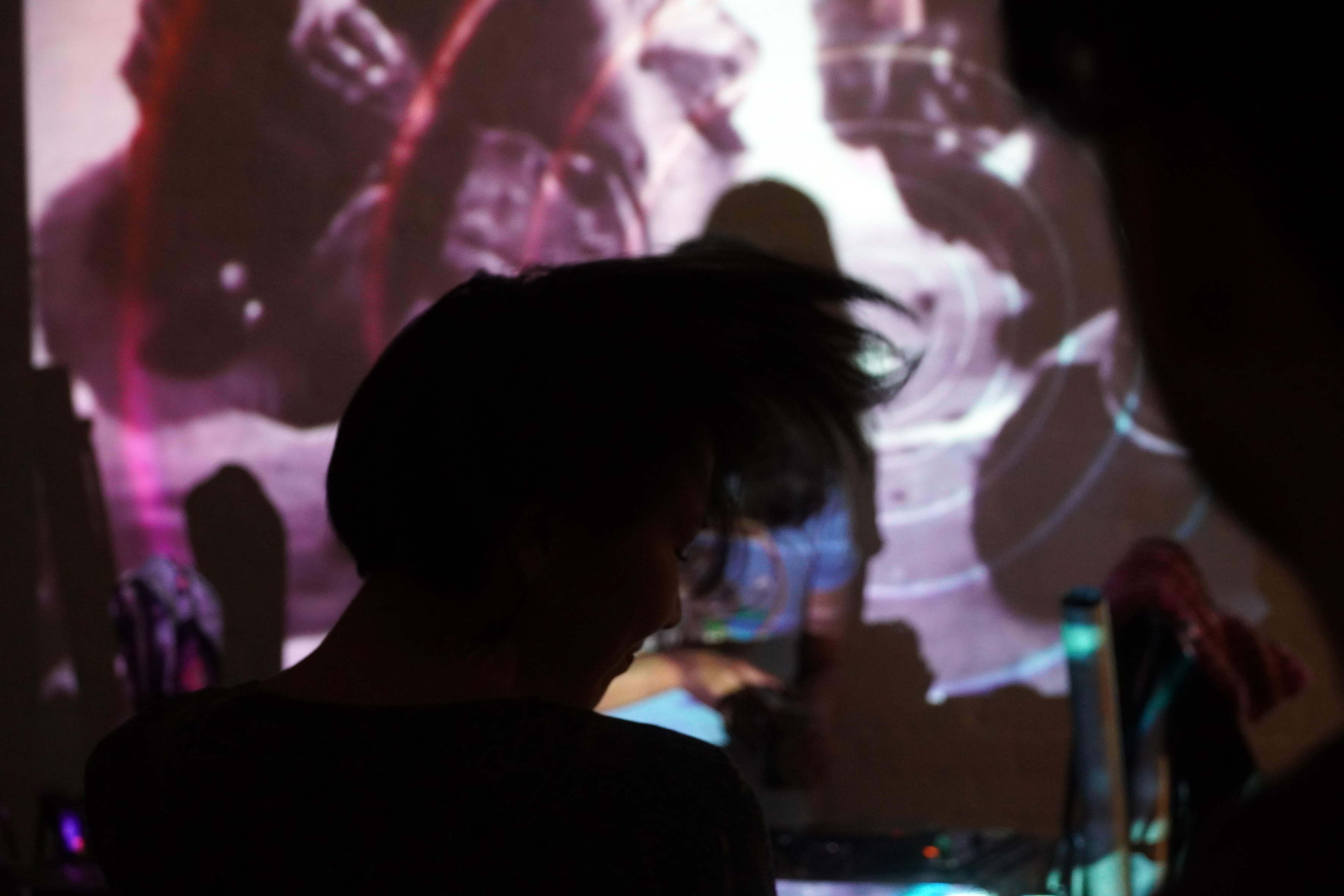 Sangutitsinerit / Reroutings / Omdirigeringer is a collaborative artistic workshop, community dinner, film screening, performance, and DJ program featuring Sirí Paulsen, Uyarakq /Aqqalu Berthelsen, Julie Edel Hardenberg, New Red Order/ Adam Khalil, and Katrine Dirckinck-Holmfeld.

Reroutings is an invitation to conjure a gathering that explores the material traces of Danish colonialism in Kalaallit Nunaat (Greenland) in the urban environment of Aalborg. Reroutings mimics the actual rerouting of the Port of Greenland in Aalborg (which will close in 2022 and redirect to Aarhus) to ask the question: how do artists create reroutings and interventions to confront colonial structures? Through a workshop that takes place in the "Greenlandic Quarter", Reroutings will explore alternative (hi)stories of people and places not honored in the public space. Afterwards, there will be a community dinner followed by a conversation with the artists, film screenings, performance, and a DJ set.

The project is co-organized by Katrine Dirckinck-Holmfeld, f.eks. and Arctic Street Food in collaboration with Lim Collective and Aalborg Artist's Association as part of The Department of CCCC, and it is supported by The Danish Arts Foundation, Arctic Streetfood, The Greenlandic House, Lim Collective, Aalborg Artist's Association, and Huset i Hasserisgade.

Friday, November 11th:
Workshop, Community Dinner, Film screening, Performance, and DJ*
from 3 - 11 pm
Starting point: Hans Egede Church, Grønlands Torv 6, 9210 Aalborg
Ending point: Huset i Hasserisgade, Hasserisgade 10, 9000 Aalborg
Program:
2:30 pm Shuttle Service** from The Greenlandic House to Hans Egede Church

3:00 pm
Workshop in the "Greenlandic Quarter"
by Sirí Paulsen & Katrine Dirckinck-Holmfeld - Meeting point: Hans Egede Church
6:00 pm
Community Dinner
with Arctic Street Food and Huset's Cafe - Location: Huset i Hasserisgade
(The Department of CCCC)
7:00 pm
Public Artist's Conversation
8:00 pm
Film Screening & Performance
with Aqqalu Berthelsen / Uyarakq, Julie Edel Hardenberg, New Red Order / Adam Khalil, and Katrine Dirckinck-Holmfeld
9:00 pm
Music / DJ
with Aqqalu Berthelsen / Uyarakq
*All events in the program are free of admission and everyone is welcome, registration is not required (event language will be in Greenlandic, Danish, and English)
**Shuttle Service is provided for those who need it - seating is limited - please reserve at f.eks.contact@gmail.com
Sirí Paulsen creates audio walks and theater plays as a hybrid practice between research and creative writing. Her work is motivated by finding different points of view to histories that are poorly nuanced. Whether working on her own projects or other's, the motto is "there is always a narrative and no analysis of facts is objective". She was born and raised in Nuuk (GL), Tromsø (NO), and Ålsgårde (DK) in a mixed Inuit and Danish family.

Aqqalu Berthelsen, also known as Uyarakq, was born in Nuuk (GL) in the mid 80s. He is a self-taught music producer / composer and DJ with a background in metal music. Growing up in Uummannaq, Northern Greenland and Nuuk, the capital has played a large role in shaping him to be a versatile musician between two worlds. He is currently doing a lot of work in the Indigenous circumpolar hip hop and rap scene with a foot in two continents, the North American arctic and the European arctic. He is now living in Inari, Northern Finland / Sápmi.

Julie Edel Hardenberg was born and raised in Nuuk, Kalaallit Nunaat / Greenland (GL). She studied art in Finland, Norway, and England before gaining her MA in Art Theory and Communication from the The Royal Danish Academy of Fine Arts. She lives and works in Nuuk and has recently acquired the Novo Nordisk Foundation PhD scholarship. For the past 25 years, she has worked with identity and (post)colonial perspectives as an overall theme. With roots in Nordic and Inuit cultures, she has an insight into different Inuit-Kalaallit / Greenlander's identities and self-understanding. Nonetheless, the economic and social interdependencies between the two countries and their impact on the Greenlanders; caught in a shared identity between power and powerlessness.

Adam Khalil (Ojibway) is a filmmaker and artist from Sault Ste. Marie, Michigan, whose practice attempts to subvert traditional forms of image-making through the use of humor, relation, and transgression. He is a core contributor to New Red Order and co-founder of COUSINS Collective. His work has been exhibited at Museum of Modern Art, Walker Arts Center, Lincoln Center, Tate Modern, HKW, and Museum of Contemporary Art Detroit among others with recent exhibitions at Kunsthal Charlottenborg in Copenhagen and Spike Island in Bristol. He is the recipient of various fellowships and grants, including Creative Capital Award in 2021.

New Red Order is a public secret society facilitated by core contributors Adam Khalil (Ojibway), Zack Khalil (Ojibway), and Jackson Polys (Tlingit). In our current period of existential and environmental catastrophe, desires for Indigenous epistemologies increase and enterprising settlers labor to extract this understanding as if it were a natural resource. New Red Order emerges out of the contradistinction from the Improved Order of Red Men - a secret society that 'plays Indian' calls the attraction toward indigeneity into question, yet promotes this desire, and enjoins potential non-Indigenous accomplices to participate in the co-examination and expansion of Indigenous agency. Working with an interdisciplinary network of informants, NRO co-produces video, performance, and installation works that confront settler colonial tendencies and obstacles to Indigenous growth.

Katrine Dirckinck-Holmfeld, PhD, is a visual artist, independent researcher and educator born in Aalborg (DK). Her work explores "reparative critical practices" as collaborative, audio-visual practices that explore the debris of broken histories. Current artistic work and research traverse the entangled colonial archives between the United States Virgin Islands, Ghana, Greenland, India, and Denmark, often presented in video installations, performative presentations and publications. She was the head of the Institute for Art, Writing and Research at the Royal Danish Academy of Fine Arts, where she also was a postdoctoral researcher. She is the co-founder of the bar and cultural venue Sorte Firkant in Copenhagen.