"Becoming Plant"
Grace Ndiritu (UK/KE)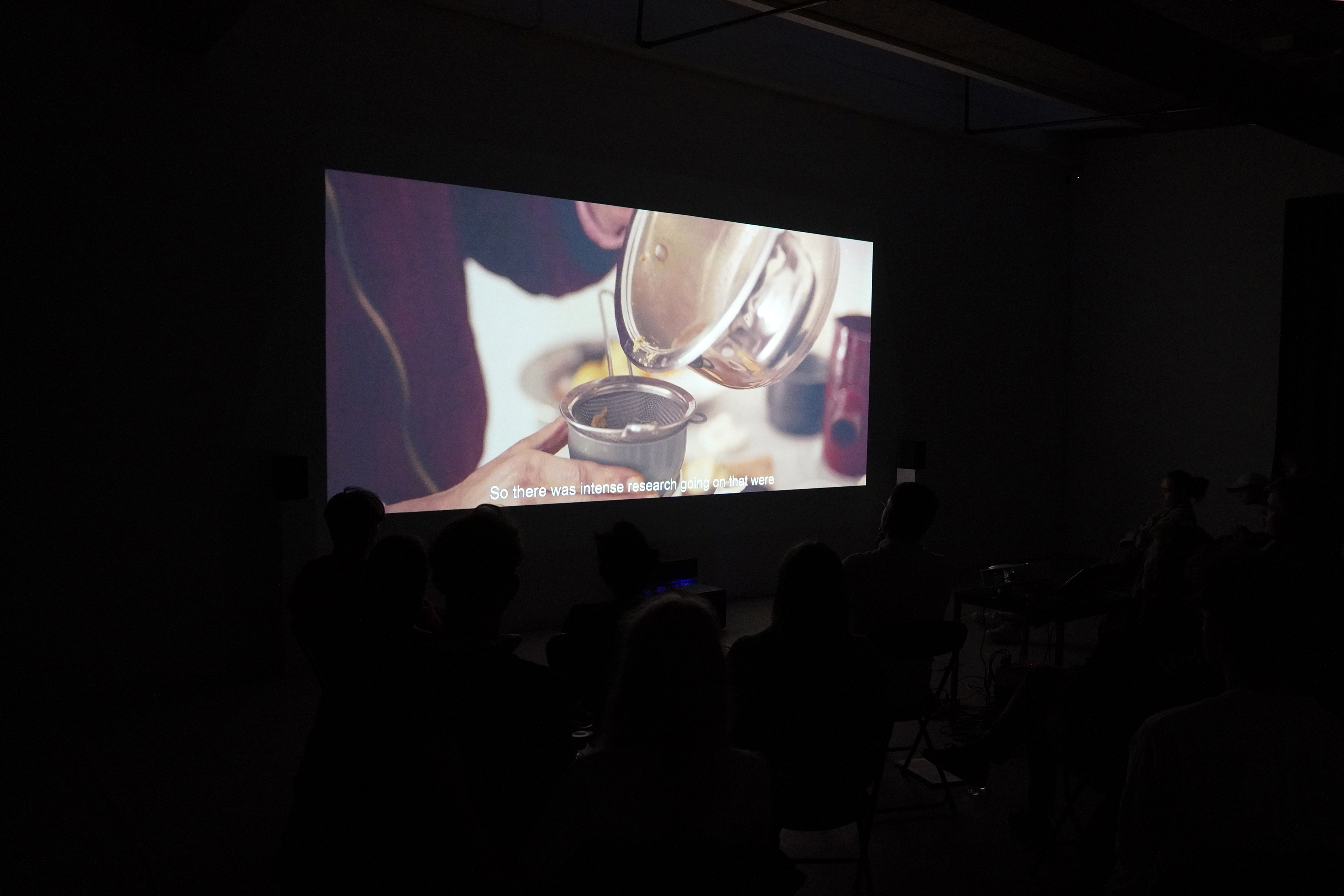 Becoming Plant is a film project initiated by artist Grace Ndiritu.

The film follows six dancers who participate in a therapeutic group experiment with psychedelics, as they temporarily "live" together on the demilitarized industrial site of Asiat in Belgium. While they are subjected to the former nuclear plant's consciousness and to each other's presence, they perform a choreography, aligning their naked bodies with each other and with the architectural ruins of the site.

The film serves as a catalyst to discuss wider social and relational issues encompassing the intersections between science, spirituality, psychiatry, healing, healthcare, and the problems of collective depression and trauma resulting from living in the age of Late Capitalism. Becoming Plant also features a specially composed soundtrack by American techno pioneer DJ Jeff Mills.

The film is commissioned by f.eks. along with Kunsthal Rønnebæksholm, Horst Arts & Music, Belgium, and Screen City Biennal, Oslo, Norway.

Saturday, September 4th:

Becoming Plant - Film Screening and Talk*
from 8 - 11 pm
Kunsthal Nord, Kjellerups Torv 5, 9000 Aalborg
Program:
8:00 pm Drinks and Introduction
8:45 pm Film Screening (50 min.)
10:00 pm Discussion with Grace Ndiritu (moderated by Scott William Raby) (Online)
11:00 pm Doors Close
*Note that the language of the film is English (with English Subtitles) the talk will likewise be conducted in English. Remember to bring your Covid pass or a negative test.
Grace Ndiritu
is a British-Kenyan artist whose artworks are concerned with the transformation of our contemporary world, including the impact of globalization and environmental justice. This can be seen through her films, photography, paintings and social practice projects with refugees, migrants, and indigenous groups. Her work includes
The Ark: Center for Interdisciplinary Experimentation,
COVERSLUT©,
and the economic and performantive art series,
Healing The Museum
. Recently, her debut short film
Black Beauty
has in 2021 been selected for film festivals including
71st Berlinale
in Berlin for the
Forum Expanded
section and
FIDMarseille
. She has been featured in
TIME magazine, Phaidon's The 21st Century Art Book, Art Monthly,
and
Elephant magazine
. Her work is in museum collections such as
The Metropolitan Museum of Art (New York)
,
The British Council,
and
The Modern Art Museum (Warsaw)
. Her writing has been published in her critical theory book
Dissent Without Modification
at Bergen Kunsthall, and with
The Whitechapel Gallery
in the
Documents of Contemporary Art
anthology series
Animal Shelter Journal, Semiotext(e),
MIT Press, Metropolis M, and Oxford University Press
.