"AAAA"
Lukas Heistinger (AT) and Bernhard Garnicnig (AT)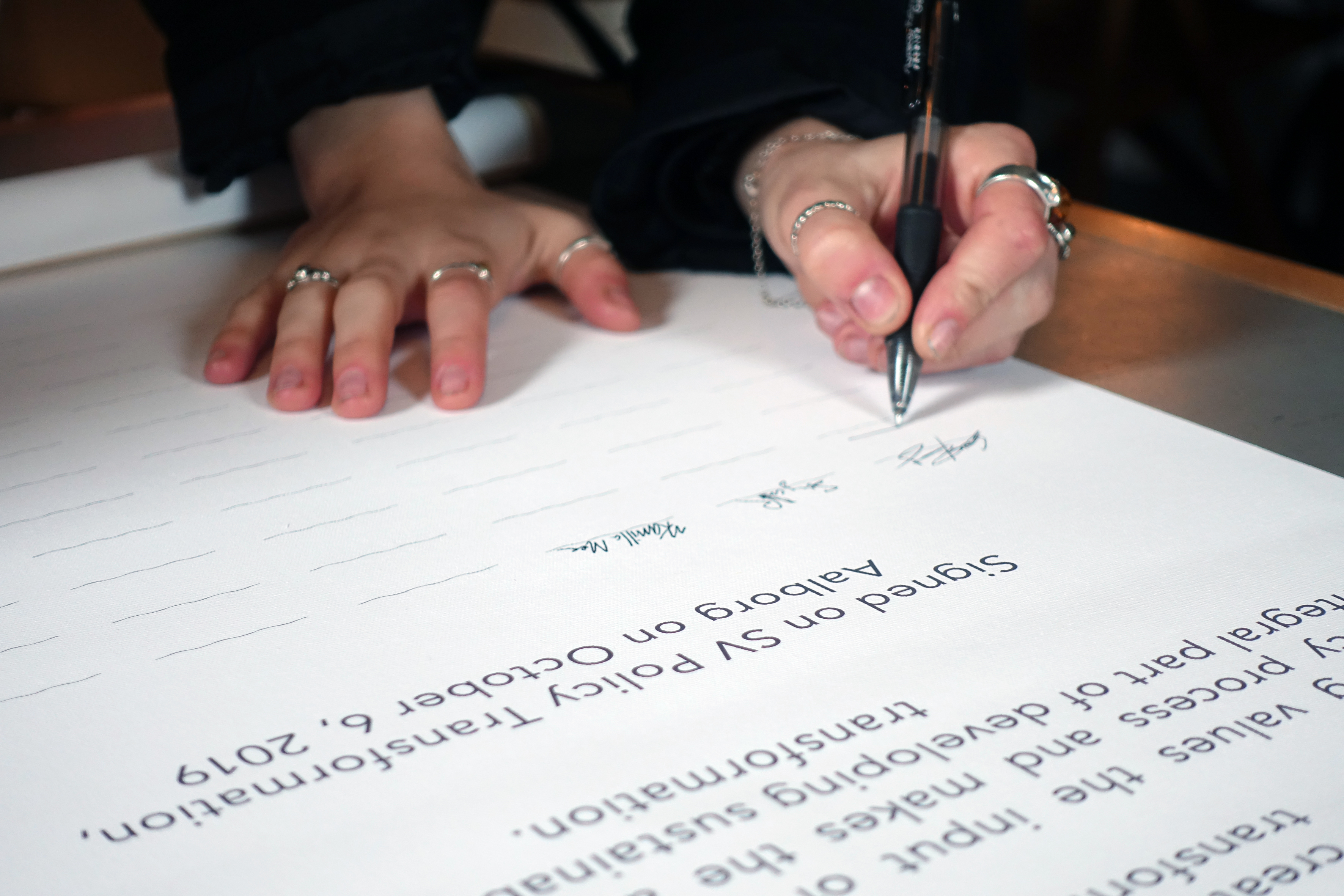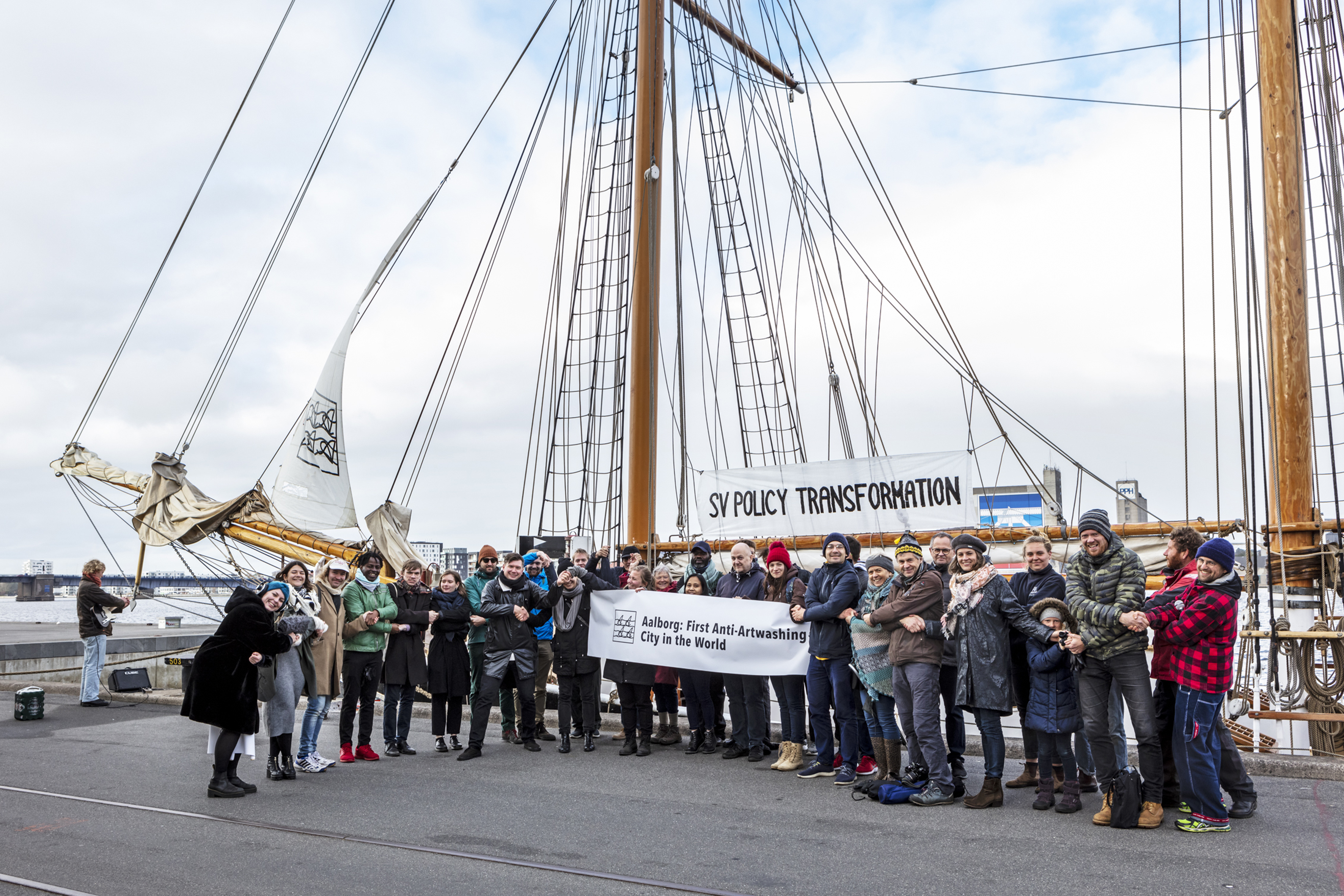 The project
AAAA
is an event-based public artwork initiated by Lukas Heistinger and Bernhard Garnicnig.
AAAA
seeks to encourage interactions between the artistic, public, corporate, and government interests surrounding Aalborg's transformation from an industrial to a cultural city. Through a combination of private conversations and public events the artists' aim is to rethink the parts art can play in the future contexts of the city. By applying a macro-perspective on the artist's role in social life they will introduce a roaming performative installation at locations such as a backyard villa house, a sailing club, harbor front lots, and a decommissioned watchtower.
AAAA
will invite local artists, developers, government officials, and publics into the project. Based on these interactions, the project is trying to structure and contextualize varying interests into art and culture. After a
collective sailboat voyage
across the Limfjord, a final
'Policy Transformation Proposal'
will be handed over to the local government in a ceremony at the Aalborg harbor front. The public will be invited to join this celebratory boat ride sailing toward
Policy Transformation
together.
AAAA
(which stands for
AAlborg Anti-Artwashing
) is a project rooted in creating a responsible long-term vision for art and culture in the city of Aalborg.
AAAA
seeks to explore how to (re)define the different roles of artistic practice for government, and how to best support, protect, and communicate them. By referring to the harbor history and local landmarks to help create new images and language, the artists are seeking to rethink the role art can play in cities, institutions, and urban transformation processes.
This project is kindly supported by
Stigsborg P/S
,
Aalborg Port Logistics A/S
,
Aalborg Events
,
the schooner MAJA
, and
Casa Anne Maries vej
.
Click here to download AAAA Press Package
Introductory Event
Saturday, 28th September:
Open Forum - Policy Transformation from 3:00 - 5:00 pm
Casa Anne Maries Vej, Anne Maries vej 22, 9000 Aalborg

Main Event
Sunday, 6th October:
Sailing Ceremony from 1:30 - 4:30 pm
Stigsborg, Stigsborg Brygge 5, 9400 Nørresundby
*The Sailboat Ride is free of admission and open to the public (we board at Stigsborg at 2 pm and dock near the Utzon Center at 4 pm)
Lukas Heistinger
(AT) and
Bernhard Garnicnig
(AT) live and work in Austria, Switzerland and the Netherlands. Since realizing a film project together in Brasilia in 2014, they continued collaborating on a number of projects. Using their association, the
Artist Project Group
- an allusion to the radical 1970s collective
Artist Placement Group
, operating in Britain during the mediated collapse of the National industries - as a production platform, they are spinning new and unexpected narratives on concepts like products & performance, culture & capital, and markets & merchandise. In 2015, they founded the artist label
Supergood
and began integrating corporate and commercial practices into their work. They ran a concept store in Vienna's city centre for several months selling different interpretations of 'superfood' to hype audiences, while hosting other performers, artists, and researchers. In 2018, they fronted a major retrospective by Portuguese artist Ernesto de Sousa at the
MAAT
,
Museu de Arte, Arquitetura e Tecnologia
in Lisbon employing their brand image and picking up de Sousa's use of posters to seed political unrest. Now they are using their newly discovered roles as service providers for an ever-expanding industry of cultural institutions and are in the process of developing a mobile application called
Artist Partner Service
to expand practically into the quest of how artistic work can be newly interpreted and valorized.