"7 Walks: From Albisola to Læsø"
Vermeir & Heiremans (BE) and Luke Mason (UK)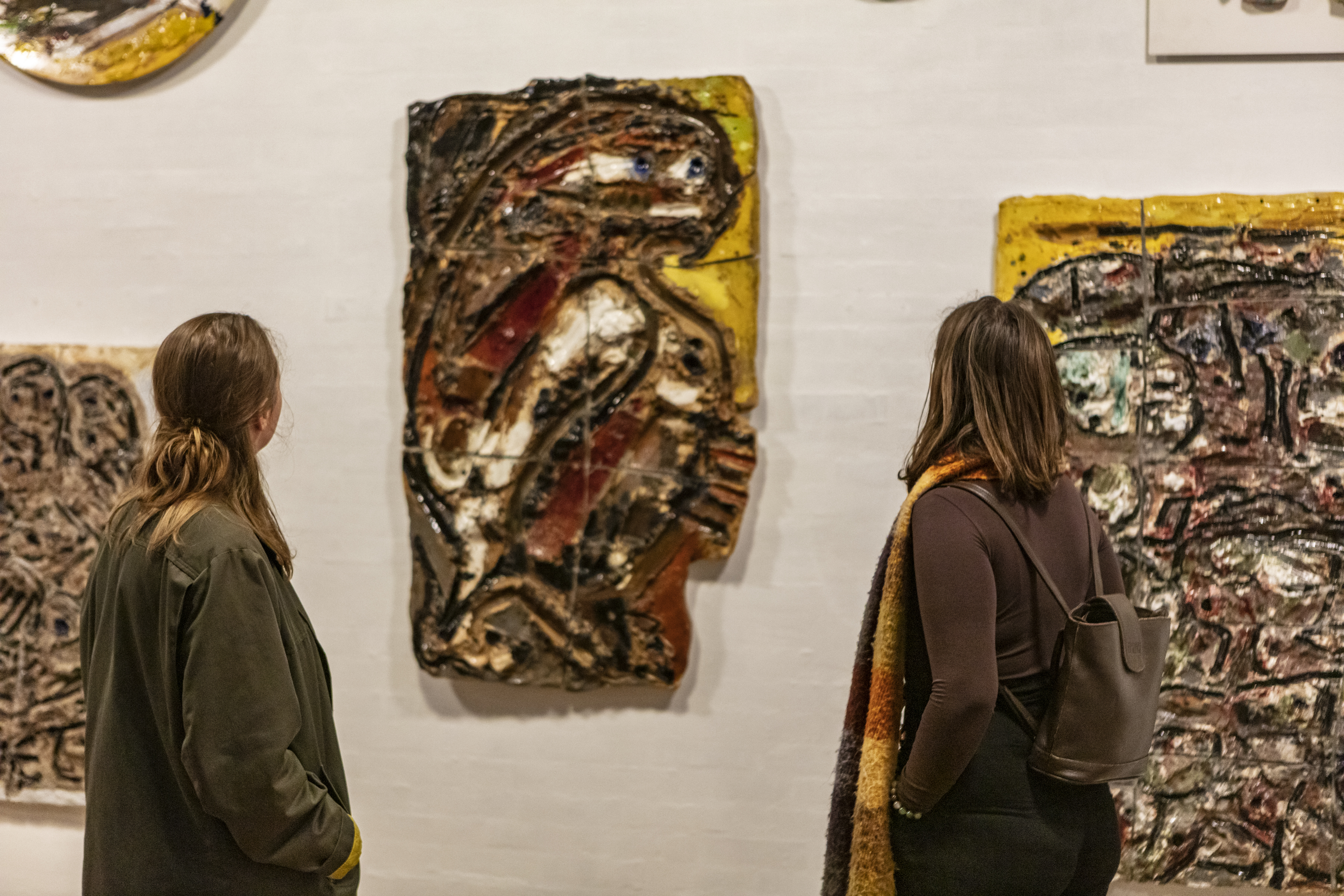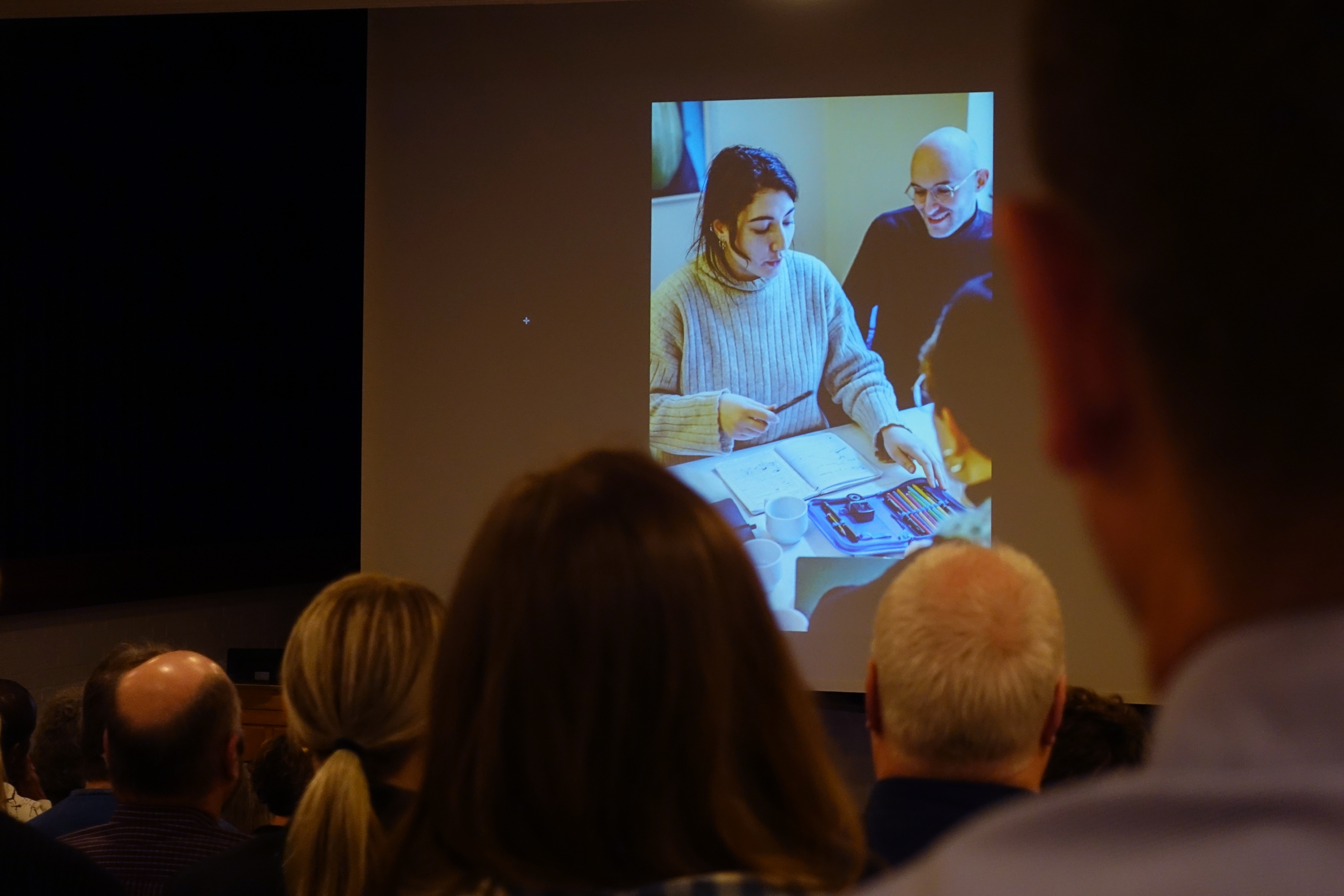 7 Walks: From Albisola to Læsø
is an event-based public artwork initiated by the Belgian artist duo
Vermeir & Heiremans
in collaboration with legal philosopher
Luke Mason
. The project consists of a combination of presentations, workshops, and public discussions at
Kunsten Museum of Modern Art Aalborg
as well as a walking event at the
Asger Jorn House
on Læsø. For the walk on Læsø, a diverse group of experts and publics will come together around the practices and political beliefs of artist
Asger Jorn
(1914-1973). Jorn had outspoken ideas about property as reflected in his writings on value, his role in co-founding collective movements like
Situationist International
and
Cobra
, and his practice of urban walking, which he saw as a potential revolution in daily life.
Vermeir & Heiremans
will focus on the property relations of Jorn's studios in Albisola, Italy and Læsø, and 're-enact' Jorn's walking on the island to further unravel connections between art, law, property, finance, and natural environments. These themes will be further explored through two events by the artists with
Kunsten
's new program
Open
- featuring their project
A Modest Proposal
and
a performative lecture
interpreting archival Jorn material as mutual points of departure.
7 Walks: From Albisola to Læsø
is a transdisciplinary and research-based art project. The project questions if (re)thinking legal concepts and contesting the absoluteness of property ownership can contribute to more sustainable and equitable governing practices regarding natural and artistic resources. By examining property relations in a more layered way,
Vermeir & Heiremans
and
Mason
argue both natural and social commons could be better protected. As a site-specific methodology for both contemplation and a clashing of the minds, the project also investigates walking. The dialogues their project generates highlight art's social urgency in relationship to the creation and distribution of value, spatial dynamics, commoning approaches, and the discursive potential of expanded (artistic) practices.
Read more about
7 walks
Read more about
A Modest proposal
This project is made in collaboration with
Kunsten Museum of Modern Art Aalborg
,
Kunstpionererne
,
Gallery Tom Christoffersen
,
Nordoplyst
,
Flanders State of the Art
,
Birmingham City University (BCU), Greenway, Casa Anne Maries vej
, and
Jubilee
.
Wednesday, 5th February:
Open: Is Art Profitable?
Film screening and panel discussion from 5:30 - 8:30 pm
Kunsten Museum of Modern Art Aalborg (Auditorium - free admission)
Kong Christians Alle 50, 9000 Aalborg

Sunday, 9th February:
From Albisola To Læsø - A Re-enactment of a Historical Walk to Asger Jorn's House
Public presentation and walking workshop from 8:00 am -5:30 pm
Asger Jorn's House (Free transportation and lunch - see day itinerary*)
Lille Strandgårdsvej 28, 9940 Læsø

Wednesday, 19th February:
Open: Was Asger Jorn an Activist?
Performative lecture from 5:30 - 8:00 pm
Kunsten Museum of Modern Art Aalborg (Aalto Conference Room - free admission)
Kong Christians Alle 50, 9000 Aalborg


*Day Itinerary:
You are welcome to join the free bus and ferry ride to the
Asger Jorn House
from
Aalborg Station
(return trip). Seating is limited - please reserve a seat by e-mailing
f.eks.contact@gmail.com
(for private transportation see
Læsøfærgen
)
8:00 am
Transportation to
Asger Jorn's House
from
Aalborg Station
(bus terminal C)
11:15 am
Walking Workshop
12:15 am
Lunch – Soup, bread, and drinks
12:45 am
Presentation by
Vermeir & Heiremans
1:30 pm
Discussion in collaboration with
Nordoplyst
2:30 pm
Transportation to
Aalborg st.
from
Asger Jorn's House
5:30 pm
Arrive at
Aalborg st.
Vermeir & Heiremans
are a Brussels-based artist duo consisting of
Katleen Vermeir
and
Ronny Heiremans
. Their practice investigates the complex relationship between art, economy, and the built environment in today's highly globalized world. The artists define their own house as an artwork itself, which functions as a framing device that zooms in on the role the arts play between finance, urban development, and governing. Their practice employs financial tools, historical references, technology, and cinematic language to reflect on social codes as well as on the production of value in today's artistic and non-artistic realms.
Vermeir & Heiremans
have exhibited their work internationally in the
Istanbul Biennial
;
Manifesta 9
, Limburg;
Argos
, Brussels;
Shenzhen Biennial
;
Trienniale Bruges
;
Dojima River Biennial
, Osaka;
Bucharest Biennial 7
, and
Pump House Gallery
, London among many others. They have also presented their multi-disciplinary practice recently in academic conferences such as at
Finance & Society
, Edinburgh & London at
The Royal College of Art
, London,
Critical Finance Studies
, Birmingham among others. They also co-organize the artistic research platform
Jubilee
as well as its related legal/financial project
Caveat
.
Luke Mason
is a British philosopher and academic lawyer. Much of his published work focuses on labour law and social policy. His work often focuses on the social function of legal forms and how these can be modified and revisited to achieve more creative uses of legal concepts. He has taught and researched at Universities across Europe, including in the UK, France, Italy and Germany, and is part of numerous international research networks in his fields of interest. He is currently Head of the
School of Law
at
BCU
, Birmingham and also teaches law at the
Sorbonne Law School
and
ICP
in Paris.